The Springfield Area Chamber of Commerce will provide a Train-the-Trainers: Essential Skills workshop, over 3 half days, April 17th, 18th, and 19th from 8:30AM - 12:30PM each day. This workshop will provide managerial level training for integrating essential skills learning into an organizations' hiring, onboarding, and professional development processes. Throughout the workshop, managers will receive tools and takeaways for helping develop new employees in the areas of communication, emotional intelligence, adaptability, and critical thinking. Managers will also be introduced to existing basic skills and essential skills trainings in the Springfield and Eugene area for their employees to utilize on an ongoing basis.

SPOTS ARE LIMITED FOR THIS WORKSHOP. If registration is full, a waitlist will be activated. Please complete your registration to be placed on the waitlist and when a spot opens up you will be contacted - first come, first served - in advance of the program.

[CLICK FLYER FOR LARGER VIEW]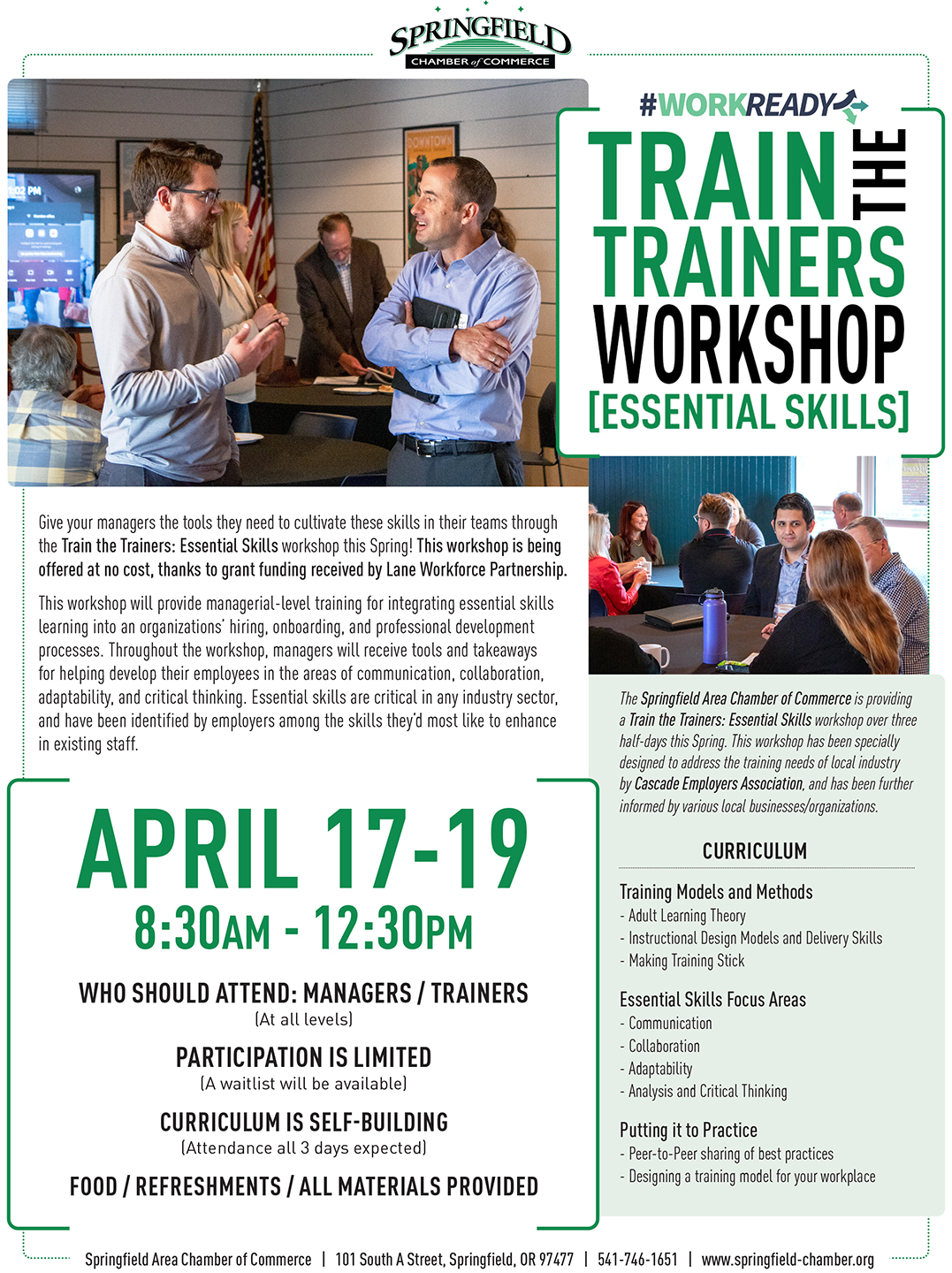 WorkReady Essential Skills: Train the...
Date and Time
Monday Apr 17, 2023 Wednesday Apr 19, 2023
Location
Springfield Chamber Depot
101 S A St.
Springfield, OR 97477

Contact Information
Paige Walters Director, Business Development and Partnerships
Send Email